Discover a hometown like no other, beautiful Stuart on Florida's Treasure Coast known as the selfish capital of the world. This unique town has the top-notch amenities you are looking for along with all the feeling of yesteryear. Located just off the Riverwalk, Stuart's charming historic downtown welcomes you with fine dining, sidewalk, cafes, accommodations, coffee shops, boutiques, arts and culture as well as entertainment. Don't forget the Green Market every Sunday, enjoy the many beautiful parks in and around Stuart, Flagler Park lines, the sparkling St. Lucie River and borders.
The picturesque Riverwalk is a popular spot for community activity, Shepherd Park provides boat access to St. Lucie and beyond. Bring your own boat or rent or charter one. Kiwanis Park offers a large playground and relaxing park benches and bandstand Park beckons visitors to a simpler time. At Stuart's newly renovated Park Memorial, you will experience picturesque ponds and bridges, beautiful landscaping, and picnic pavilions. Also, enjoy the adjacent tennis racquetball and shuffleboard courts.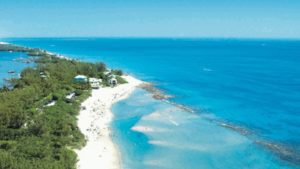 Stuart offers so many ways to play in the great weather – enjoy your choice of beautiful public and private golf courses and then there are all the surrounding waters. A sparkling St. Lucie River, the wide and wonderful intercostal Indian River, and of course the natural breathtaking Atlantic Beach located on Hutchinson Island.
Let your mind soar at the new Elliot museum featuring art, history, and technology. The beautiful Florida oceanographic Center educates and researches to protect the coastal ecosystems. Experience the good life for yourself, thrive with top-rated schools and hospitals, relax with convenient access to shopping, restaurants, and airports. Stuart is surrounded by lush tropical landscapes and sunny blue waters. It is a great place to connect with community parades, events, and festivals.
Historic downtown Stuart boasts distinctive stores, statuary and murals, as well as the color and life that draw visitors looking to escape from the same old same old. One restaurant occupies a former bank, another resides in the old post office arcade near Lady abundance and confusion corner, a spot made famous by newsman Charles Kuralt. Nearby riverfront Jensen Beach follow suit with colorful Main Street bungalows, outdoor cafés and galleries, and an artist village to browse. This is where the late Frances Langford who famously entertained World War two GIS with Bob Hope ran her waterfront outrigger in for decades. Colorful and comfortable lodgings dot the shore road along with special entertainment for the kids at the Indian Riverside Park.