Most people don't know where Liechtenstein is in the map, nor spell it rightly. It's obviously not popular but that doesn't mean it has nothing to offer tourists. So where exactly is Liechtenstein? First and foremost, it is not a country but a sovereign principality squeezed in between Austria and Switzerland. It's so small that it only has 160 square kilometer of land area but most of these are gorgeous Alpine countryside. Let us introduce 5 reasons why you should visit Liechtenstein.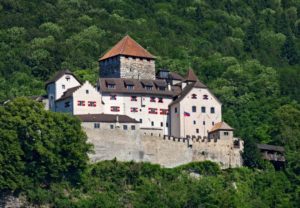 VADUZ & GUTENBERG CASTLES
The quaint capital city of Valduz is home to Vaduz Castle, located in the heart of the city atop a steep hill. This is still a functioning castle and houses the Prince of Liechtenstein and the Royal Family. It's not open to the public so when you come and visit you have to admire it from afar.
In the south of Liechtenstein lies another majestic castle, Gutenberg Castle, but this castle you can visit and explore for it is remarkably preserved. Strategically erected on top of a hill, and boasts Neolithic treasures, and an exquisite rose garden.
PRINCE'S WAY
For adventurous spirits, immerse in the beautiful Alpine scenery while hiking along the Prince's Way, one of the many paths through the Ratikon Mountains. It offers a stunning view of the famous Three Sisters Mountains and the lush green valleys of Liechtenstein.
RED HOUSE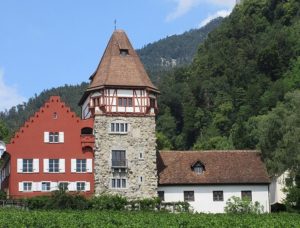 This iconic house and tower in Vaduz is painted a vibrant red and is one of the sites that you visit when you ride the Citytrain. Vaduz is quite small so you can ride the train for 30 minutes and get to visit the famous spots of the old downtown and pass by the vineyards and the refreshing countryside.
MALBUN
This little principality is a great place for winter sports especially skiing. Malbun is a classy ski resort village in Liechtenstein and is a magnet for local and international tourists during winter season. High on the 1600-meter Alpine ridges, Malbun is a wonderland for visiting families with three lifts that can haul skiers to a dazzling height of 2,000 meters and a Malbi Park Kinderland for little kids and beginners.
HOFKELLEREI
Enjoy drinking princely wine, beer and whiskey in the Prince of Liechtenstein's Wine Cellar or locally known as Hofkellerei. Thanks to the superb condition in the Rhine Valley, the vineyards there produces excellent and award-winning wines. The stone cellar and banquet hall is a perfect place to unwind over a glass or two of a Chardonnay or Pinot Noir.